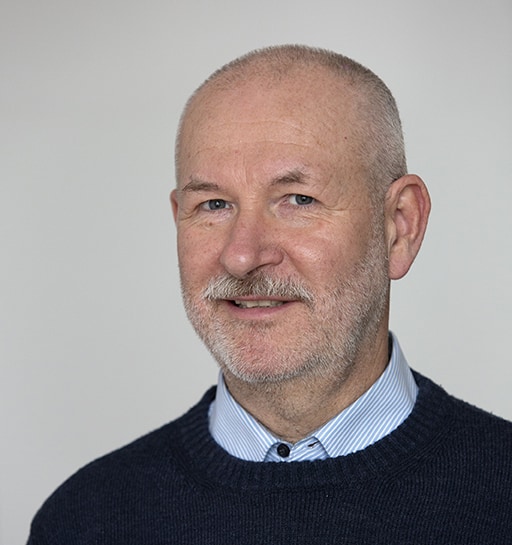 Samo's story
Besides my work at the Ministry of Defense in Slovenia, I also work as a patient ambassador for the Slovenian CRC screening programme called SVIT and EuropaColon Slovenia and other cancer related non-government organisations.
Hello I'm Samo. I'm pleased to be able to share my story with you as I want it to be an inspiration for everybody who turns 50 and consequently must face the lucky lottery ticket of getting screened for colorectal cancer. 'A lucky lottery ticket?' I hear all the 50 plus people say! Yes, after my experience I see getting screened for colorectal cancer as being a lucky lottery ticket. This is because it either shows you that you do not have it, which is great news, or that you do have it and if you do, you can get treated for it because it has been found in time – more great news…
I also consider myself as one of the lucky ones because I am a person in Europe who lives in Slovenia, one of the few countries or regions in Europe that has a very good population-based CRC screening programme, one that saves lives (mine being one of them). As a result of this programme my cancer was found in time, and I have moved beyond metastatic CRC since my diagnosis nine years ago.
Besides my work at the Ministry of Defense in Slovenia, I also work as a patient ambassador for the Slovenian CRC screening programme called SVIT and EuropaColon Slovenia and other cancer related non-government organisations, and work to spread the word on the importance of screening and how everyone over 50 must get screened and follow the instructions of their screening programme when they get them in the mail. This said, I know not everyone has this chance, as not all countries offer such programmes. I have to say I will be very happy when everyone across Europe has the chance to go and get screened like I did.
About my Screening Experience and Diagnosis – the Importance of Staying Physically Fit
When I turned 50, I received the invitation to take part in the CRC screening programme – I used the FIT test they sent me via the post and my results were negative. When I was 52, I received and took the same test again but this time the response letter I received in the mail was thicker than my previous one, which was a first worrying sign. Indeed, the test came back positive, which was one of the biggest shocks for me in my personal journey, particularly as I felt fine.
Consequently, I went for a colonoscopy, and they removed some polyps from the sigmoid part of the colon. These showed up to be cancerous and following further tests it was shown that the cancer had metastasized into my liver, and it was confirmed that I had stage IV CRC.
From here, I had to prepare myself for surgery to remove the tumors. In the time I had to wait for the surgery I concentrated on keeping very physically fit, I knew this was key to my good attitude and physical recovery. The date of my surgery was April 15, 2013 and it took five hours work from two expert oncological surgeons – one specialized in the colon and one for the liver. As a result, they removed half of my colon and the second and third part of my liver and with this they hoped they had removed the cancer.
After Surgery – a Change of Perspective
Following surgery, I got moving as quickly as I could and was up and walking and by the fifth day, I was able to walk for about a kilometer. Gratefully, my digestion started again in the second day following surgery. Also, before leaving the clinic the physiotherapist walked me up and down the stairs to prove I could make it up to the fourth floor of my apartment block as there was no lift.
Following surgery, over a year, I had eight sessions of chemotherapy in three-week cycles starting with cocktails by intravenous infusion followed by two weeks of very big pills, and an additional nine maintenance sessions. Luckily my body took this well and I had no problems. I maintained a very strict diet and exercised as much as I could – running and swimming up to two to three kilometers.
For three months I concentrated on this – it was just me and my cancer. During this time, I also read a book by the author Dr. Nela Sršen called 'Rak na duši' that translates to 'Cancer of the Soul'. I recommend this book to all the people I get to meet who are having to face cancer. At first it was a real challenge to believe I will survive and I will be healed. The book helped me to accept the cancer as a part of myself, that I had an imbalance in my life that had to be corrected by way of the adoption of a new perspective and new priorities.
Along with this, other aspects that helped me greatly were the unwavering support of my family and the fact that I also learned quickly to ignore any negative talk from people I met about cancer and to only listen to those that had positive things to say.

Going Back to Work Afresh
With time, I was able to go back to work, which I really enjoyed. At first gradually and then I was back to full-time. This has meant, however, going back and having more balance in my days. I no longer work ten hours a day with few breaks, I work normal hours and enjoy my family and leisure time outside of work. It has been nine years since my first diagnosis and I am still here, so I think this approach has worked well for me.
Working as a Patient Ambassador
I really enjoy my work as a patient ambassador. Here, I have the opportunity to talk to people facing cancer. When people say they cannot possibly go on, I speak with them about my experiences and perspectives and they listen and are able to gain another way of looking at life, their diagnosis and their treatment. After speaking with them, they see a path forward and that is very gratifying. I will retire soon and I'm looking forward to having more time to be an Ambassador for cancer prevention – especially as I'm living proof of how well it can work.
Would you like to get in touch with your local patient organisation or talk to Samo or someone like him who has life experience with cancer? Please contact us and we will put you in touch.
We want to hear your story
We hope that this section of our website will provide the platform and inspiration for patients/survivors to tell their own story. If you would like to contribute to this page please contact us.