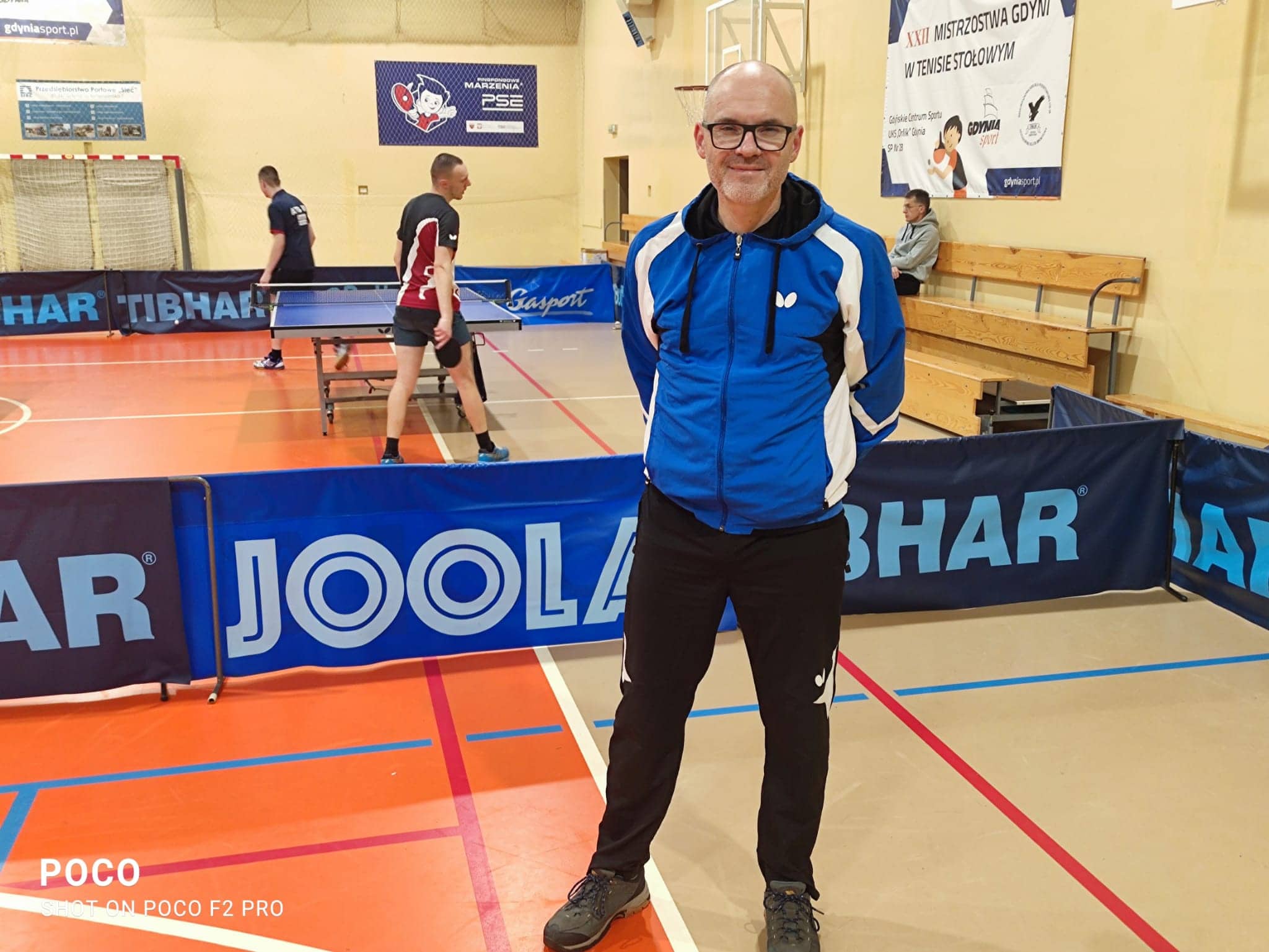 Radek's story
It began with the onset of jaundice that made it difficult for me to train for tennis. I felt that for some reason I was losing to opponents against whom I had previously won.
Hello, my name is Radek. I would like to share my story with you about living with pancreatic cancer.
It began with the onset of jaundice that made it difficult for me to train for tennis. I felt that for some reason I was losing to opponents against whom I had previously won. It was jaundice that made me see a doctor. I was immediately referred to the hospital for tests. In the hospital, after a CT [Computerised Tomography] scan, it turned out that I had a pancreatic infiltration blocking the bile duct that passes through the pancreas. Only a year earlier, my brother-in-law died of pancreatic cancer, so my wife and I were devastated to hear this information.
At the beginning, I found a surgeon who, without any special CT analysis, redirected me to his wife (also a doctor) for chemotherapy and palliative treatment, claiming it was a malignant tumour. Thankfully, I followed the advice of a friend – a doctor from Sweden – who suggested that I get a second medical opinion. I got a contact to a wonderful surgeon – Prof. Stanisław Hacia – from a friend. Prof. Hacia had operated on his daughter's pancreas successfully.
During the first, long visit to Prof. Hacia, I found out the lesion was cancerous but operable. I have to say I'm lucky the pancreas gave a signal at such an early stage! On Valentine's Day 2020, two months after the diagnosis, I had a 9-hour operation, during which my pancreas, spleen, duodenum and gall bladder were removed (Whipple's variant). After, the surgeons had to connect my stomach with my intestine creating a new series of connections in my digestive tract, called anastomoses. The operation was performed in the surgery ward of the Uniwersyteckie Centrum Kliniczne w Gdańsk, University Clinical Center in Gdańsk (UCK). Unfortunately, after the first operation, extensive anastomoses were unsealed, which were additionally covered by a fungal infection. I was losing my strength very quickly, practically "going to the other side". Additional surgery was needed to disconnect the digestive system and connect both intravenous and enteral feeding to support my weakened body.
Along with this, I underwent countless transfusions and additional procedures. Fortunately for me, I was under the care of wonderful doctors. A third operation was performed just in time as reconnecting the digestive system meant that my body was able to come back to life! According to the doctors, I am the only person in Poland who has survived such a series of operations.
From the very beginning, I was aware of the different stages of treatment and the results of the tests. My friend from Sweden, a doctor who deals with bacterial flora transplants, was also a great support. He was an additional consultant during my stay in hospital and at a later stage of the treatment process.
At the stage when I was close to death, I was intentionally not informed of my poor health – this was to ensure I stayed positive towards my treatment. Attending physician – Prof. Hać, other surgeons and nurses looked after me with care. The excellent diagnostic and social conditions at UCK probably also helped in the treatment. The medical staff was extremely supportive and empathetic. I was very impressed with the knowledge and professionalism of doctors and nurses by vocation, and the desire for further professional development. Due to the pandemic, which resulted in the introduction of restrictions and a ban on visitors during my stay in the hospital – I was in isolation.
The staff was very competent in dealing with my various post-operative ailments. I did not know before, for example, that when the body is weakened, you have to be very careful doing the things you are used to doing normally. I smashed my eyebrows twice when I fell to the floor when getting up from the toilet and taking a shower, for example. Fortunately, the nurses were very alert. I had to re-learn how to eat and how to take care of other physiological needs.
At UCK, I had the opportunity to consult the best specialists in their fields. During my stay in the hospital, I also consulted a psychologist – but perhaps the greatest psychological support came from my family. When they could, they were with me every morning and they helped me move through each subsequent day. The most difficult for me was the pain and helplessness when complications arose. Lying in the postoperative ward after the second operation was a very traumatic experience.
From the beginning of my illness though, I had the amazing support of the whole family: my wife, daughters, sister and parents. Without them and their support, I wouldn't have made it. The support of my relatives and the feeling that I had someone to fight and live for was, in my opinion, crucial.
We want to hear your story
We hope that this section of our website will provide the platform and inspiration for patients/survivors to tell their own story. If you would like to contribute to this page please contact us.